Recorded Webinar!
Tricks for Managing Your Inventory in a World of Uncertainty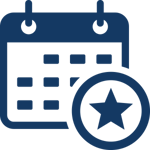 With the seemingly endless stock availability issues, do you feel like you have become a professional juggler? Do you wish you had a crystal ball to determine stock outages with all the substitute stock you have been running?
What's better than a crystal ball? Data!
Watch the webinar as we show you how Batched is developing a means to leverage your Label Traxx data to navigate the current supply chain challenges with the Batched Inventory Forecast Report. See at a glance your total current inventory, ticket requirements, expected PO receipts, projected inventory deficits along with your active stockouts and projected stockouts.
With the Batched Inventory Forecast Report you can confidently manage the current stock challenges.
Watch the Webinar
Here is what you will learn: